Stories
We have set a science-based target
Yever is proud of being the first company in Myanmar which set emissions reduction targets approved by the Science Based Targets initiative in October 2022.
Science-based targets are emissions reduction targets in line with what the latest climate science says is needed to meet the goals of the Paris Agreement – to limit global warming to well below 2°C above pre-industrial levels and pursue efforts to limit warming to 1.5°C.
According to the Global Climate Risk Index 2021 report, Myanmar is the second most vulnerable country to climate change from 2000-2019. Climate change's impact can result in an increased frequency of weather-related loss events such as drought and heavy rains, leading to extreme loss of human lives and economic losses. Therefore, reducing carbon emissions can lessen the impact of climate change and global warming.
Our science-based target supports us in meeting one of our 2030 sustainability goals aiming to have a net positive environmental footprint. Yever commits to reduce absolute scope 1 and scope 2 GHG emissions by 42% by 2030 from the 2021 base year and to measure and reduce its scope 3 emissions. You can find us on their list of 'targets set' companies here.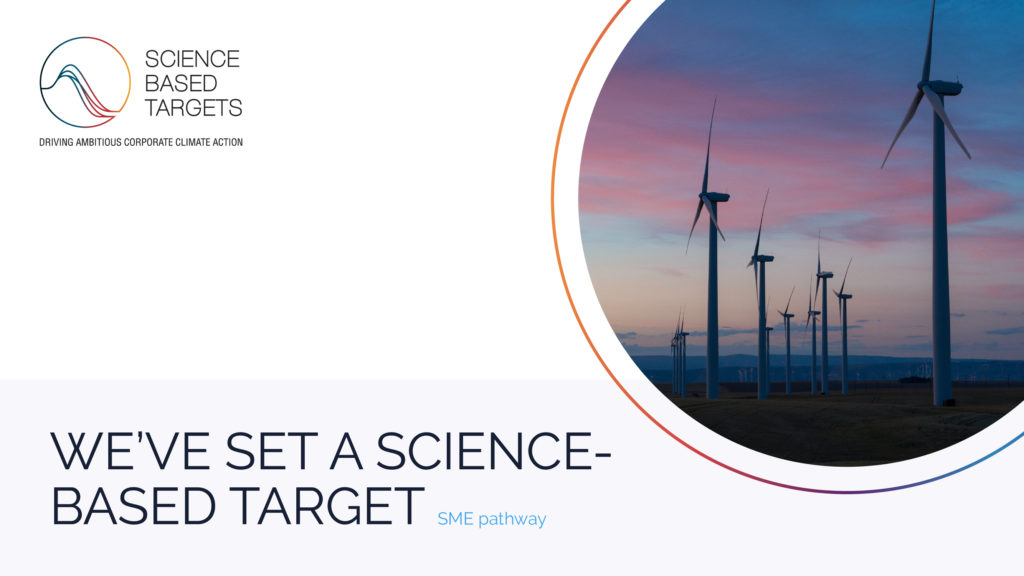 What do we do regarding carbon emissions?
Yever has published its CO2 emissions on the website to show its commitment to tackling GHG emissions and improving transparency. In 2021, we emitted 22.817 metric tons of GHG emissions in total, with 39.43% of scope 1 and scope 2 emissions and 60.57% of scope 3 emissions. We have offset these amounts through our carbon offset program with 2011 USD investment in 2021 and set an internal carbon price at 100 USD per ton.
Since 2020, we have initiated a carbon offset program called the plantation project in Chin State, Myanmar. The plantation project is not only for carbon offsetting but also for protecting nature. Therefore, it will help people develop sustainable tourism in the region, creating jobs, community development, etc. For the time being, we are working closely with the community to ensure that they are fully on board about protecting nature and sustainable practices, for example, training for plastic waste management.
To achieve our scope 1 and 2 GHG emission reduction targets, we are working hard to reduce our emissions. We have set the carbon emission reduction methods, such as the switch-off policy, converting all the office lighting into LED lights and limiting the aircon temperature in the office rooms. Moreover, we also aim to tackle our scope 3 emissions which is the highest source of emissions.
---
Ecosystems – We want to have a net positive environmental footprint and lead the way for others
Yever commits to protecting the ecosystem. It aligns perfectly with our values as a responsible and sustainable organisation, not to mention the fact that it helps us reduce our operating costs. Even though we are a small company, we firmly believe in walking the talk when it comes to protecting the environment. Sadly, we have noticed less consciousness of this issue in Myanmar, but we remain dedicated to doing our part to make a positive impact.
Yever has set emissions reduction targets approved by the Science Based Targets in line with the levels required to meet the goals of the Paris Agreement – to limit global warming to well below 2°C above pre-industrial levels and pursue efforts to limit warming to 1.5°C. In addition, Yever has set several ambitious goals for 2030, which include goals aiming to expand our impact such as helping 30% of our clients become carbon-neutral and implementing a strategy to contribute to the 2'C global temperature target for a client.
In order to meet our targets in 2030, we put together an environmental management plan and implemented environmentally friendly practices. Here is a summary of the initiatives:
Waste Management – Reduce, Reuse, Recycle

Reduce: We try to minimise the use of single-use plastic at the office and only purchase things when it is essential for operation. Additionally, from the 2023 Environmental Day onwards, we are committed to the "No Single Use Plastic Policy" at our office.
Reuse: Most of our furniture at the office is made from recycled materials.
Recycle: We have a recycling system in place for paper, glass, cans, batteries, and food waste.

Environmental consciousness in internal operations

We have made an effort to source our furniture and food locally and work with IT suppliers who are trying to be carbon-neutral.
We work with local suppliers in our supply chain whenever possible, which helps support the local economy.

Knowledge Sharing

We share performance results internally with our team twice a year and conduct knowledge-sharing sessions as needed.
Moe, Yever's environmental management team leader, is also a coordinator of Climate Fresk. She facilitated two Climate Fresk workshops with our team to raise awareness of climate change. As a next step, she will be working on translating the workshop tools in Burmese language that will enable more people in the community to participate and contribute to the efforts towards addressing climate change.

Monitoring Carbon Offsetting Process

Yever is committed to reducing absolute scope one and scope two GHG emissions by 42% by 2030 from the 2021 base year and to measuring and reducing our scope three emissions.
Carbon neutralisation targets were met in 2021 and 2022 through a carbon offsetting program. This program is a plantation project in Chin State.
When we initiated our plantation project, we also considered the consequences of our plantation project and care not to result in a negative impact on the local people and environment. Our offsetting program contributes to job opportunities in Chin State and supports regional environmental development.